NZSUP exists entirely upon work done by volunteers.  These are the people who do all the work behind the scenes to make the NZSUP scene happen.
Marlene Bergh – President
Marlene has been paddling for over 12 years and is the current NZSUP National Masters Champ. Over the years she has won the National Masters title six times, Open Women's National title in 2019 and numerous local SUP races.
Marlene has owned and operated numerous businesses, was a SUP coach for over 3yrs, continues to operate and grow her jewellery business and spends time giving back to the sport she loves.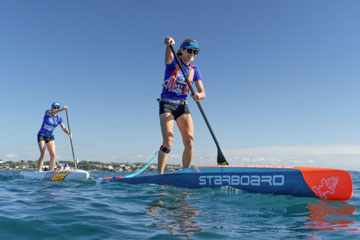 Bill Dawes – Treasurer & Safety Officer
The original founder of NZSUP.  Bill has been involved with all aspects of the SUP industry, as an importer, manufacturer, designer, journalist, instructor, coach and event organiser. He manages the NZSUP instructor training scheme, coordinates SUP safety in New Zealand, runs the Triple Crown event series, Northland Paddleboarding, NZ's longest-running fulltime SUP school, and the weekly Paddle at the Pear tree SUP club and race in Kerikeri.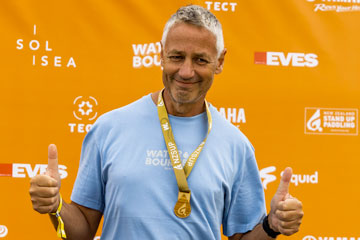 Kristin Percy
Kristin was instrumental in the founding of NZSUP back in 2013, and the very first president of the association.  A lawyer by profession, she's back on the scene after a few years away  sailing around the South Pacific.  A keen paddler of many years, she's also a qualified SUP instructor, a PADI rescue diver, and a qualified offshore yachtmaster. She's no longer racing but still regularly out there on her sup, and has paddled all over the world, from the Greek islands to Lake Wanaka.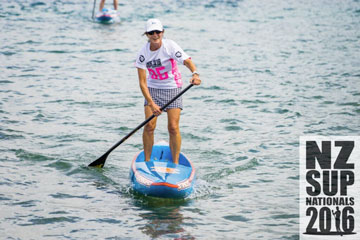 Paul Davis
Paul Davis has been Stand Up Paddle Boarding for over 12 years and is a previous all round New Zealand National title holder back in 2014. Paul has now handed over the racing to his two daughters Rosara 13 years and Iris 10 years who have grown up in the Auckland SUP community. Paul still competes in local Takapuna Beach Series in summer. Paul and his family also enjoy mountain biking, longboard sup surfing, wing foiling and just being outdoors.
Paul was a volunteer race director at the 2022 nationals and is spending some time giving back to the sport. Paul has also spend many hours volunteering his time as water safety for events as a trained water rescue jet ski driver. Paul is supported by his wife Nicola with his busy commitments including running this small business  Davis & Co Construction.
Sean Booth
Sean is a tech teacher at Kaitaia College, a long standing member of Pear Tree Paddlers, and has worked tirelessly over the last decade to bring paddleboarding to the local community, a dedication that paid off when Kaitaia College won the Northland Schools championships in 2021.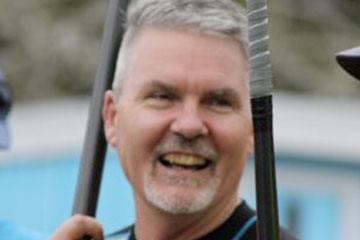 Scott Keon
Scott has been participating in SUP for five years and enjoys both the social and racing aspects of the sport. In the past, he's owned and managed multiple companies and has also served as the Club Captain for Sandspit Sailing Club. During Scott's time as Club Captain, he was able to obtain eight new optimists thanks to local sponsors and also made several improvements to the club's facilities. Given his vast experience in business and recreational activities, Scott is eager to contribute to the growth of NZSUP and help introduce more people to this sport that we are all so passionate about.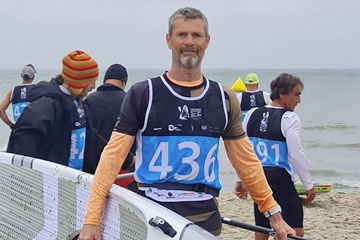 Matt Anderson
Matt has been a competitive SUP rider for over 7+ years winning almost every race in NZ. As well as competing for the podium, Matt is also a SUP coach, coaching some of New Zealand's best paddlers. Matt is passionate about the development of High Performance SUP in NZ and seeing the level continue to rise for our competitive athletes.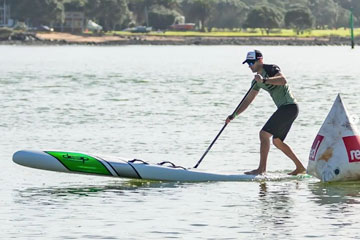 Rod King
Rod is one of the committee members of the Nelson SUP Club. After moving from Christchurch to Nelson, with his wife Lyn, in 2011 and discovering the joys of year-round paddling, the kayak soon gave way to the first paddleboard. It did not take long to get involved with the local SUP group and after a few pub meetings the decision to formalise and incorporate the Nelson SUP Club. Being pretty much retired and self-employed he can be found most mornings on a 14ft board down at Tahunanui Beach looking to achieve a bit more speed.
Rod is on a mission to bring new people into the sport, ensure the SUP safety message is out there, and establish Paddlefest Nelson as an annual "Top of the South" event that brings all types of paddlecraft together for a few days of serious and social paddling out on the sheltered waters of Tasman Bay.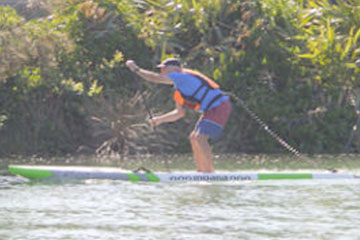 Graeme Taylor
Graeme has been paddling competitively for over 5 years. He's won many age-group titles in the NZSUP Nationals, as well as the Waikato 100km SUP race. He brings deep experience in small business marketing to the NZSUP committee and looks forward to growing the sport throughout New Zealand.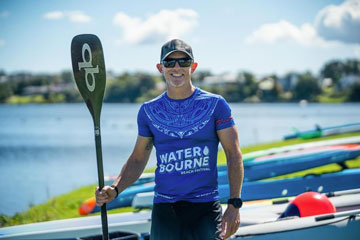 The NZ SUP committee has various areas of specific interest, each with their own working group, comprising committee members and other co-opted members with expertise and experience in that particular field.
These working groups are as follows:
Regulatory, Lobbying and Advocacy
Oversight, documentation and audit of all aspects of current involvement that NZSUP has with official bodies such as Maritime New Zealand, Safer Boating Forum, Water Safety NZ, WorksafeNZ, SportNZ, and the various regional councils, plus oversight of NZSUP's finances and accounting.
Competition & Events
While NZ SUP does not organise events other than the National Championships, this group works to facilitate the widest possible range of other SUP events happening around New Zealand
National Championships
An important part of the association's remit is running the annual National Championships, which has taken place every year since 2013.
Youth Development
Developing youth participation and engagement in paddleboard racing by getting inter school & club competition and coaching happening at regional level, and creating pathways for talented youngsters to raise their game.
Group Leader: Bill Dawes
Clubs and Organisations
Developing relations with paddling groups and clubs around Aotearoa
High Performance Programme
Creating programs to develop and support our athletes to compete at the highest levels
Leader: Helen Blair
Communications, Fundraising and Membership
Ensuring that NZSUP is interacting with stand up paddlers wherever they are in New Zealand, and whatever and however they paddle.