Supporting the SUP community
Are you part of a paddleboarding community, group or club in Aotearoa? If so, we'd love to hear from you. Whether you're a full-blown club with a constitution and committee, or you're just a group of mates who get together for occasional paddles, please get in touch. It really helps us do our job in advocating for the sport in New Zealand if we know what is happening and where.
Most importantly though, we may well be able to assist you and your group, in numerous ways:
Advice, tips, technique and training
Whether you're complete beginners, intermediates or advanced paddlers, you can always improve. There are so many aspects to paddleboarding technique, and trying to work it out for yourself, or from online 'advice' is fraught with pitfalls.  Even just knowing what equipment to buy can be a nightmare.
Maybe you have people in your group who'd like to have a go at competition, or paddle surfing, or expedition paddling, or how to use their paddleboard specifically for fitness?
Whatever your ambitions, we can bring expertise to your community, for clinics, workshops, question-and-answer sessions, on the water or in the clubroom – whatever you need, and whatever works for you. Contact us for more information on how we can help.
Paddleboarding seems like a safe and easy sport, but unfortunately, it can go wrong. Every year many paddlers get in to trouble around New Zealand waters and need rescuing, and tragically, there have been fatalities too.  It's really important to understand what safety equipment you need for your particular environment, what could go wrong and what to do if it does.
NZ SUP has trained safety course presenters, who can bring a SUP SAFE course to your paddling community. A few well-spent hours of education will give you the information you need to make the right choices and stay safe.
The other aspect of SUP safety is being able to rescue someone else in trouble in the water. A paddleboard is an incredibly efficient lifesaving tool – if you know the right techniques.  You don't need to be super fit or strong athlete – anyone can do it.  Our SUP RESCUE course is an incredibly empowering few hours of education that will turn your SUP community into effective lifeguards every time they're out on the water.
Every year we do a number of road trips to take SUP Safety education to all corners of New Zealand – absolutely free.  If you'd like to request a SUP SAFE and/or SUP RESCUE course for your community just contact the NZ SUP Safety Team.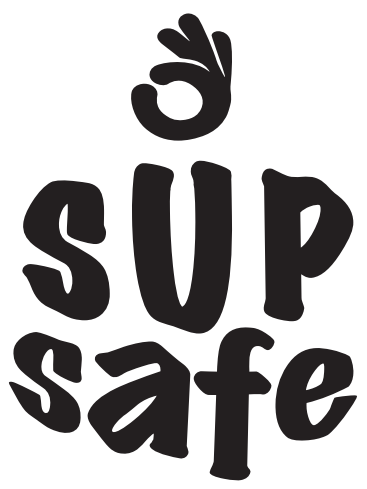 Fancy having a paddleboard event at your local paddling venue?  It could be a race event, it could be a team challenge  (teams having to complete tasks using paddleboards), it could be a treasure hunt, there are many options.  We can help you make it happen, we can bring the equipment, props, and the expertise. Contact our Events team for more information.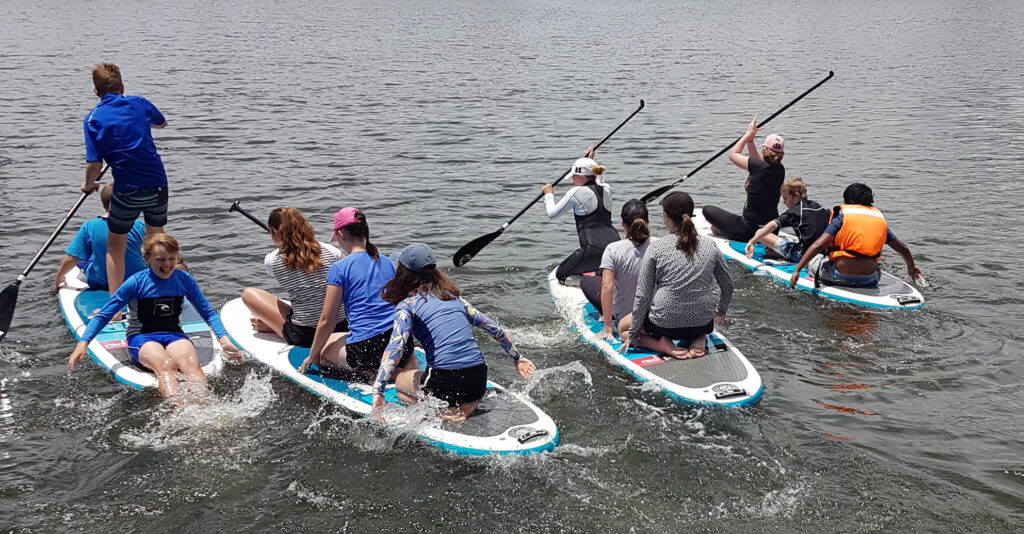 How to run your own event
Would you like to publicise your group, and attract more paddlers and local interest? We will be happy to promote your events and your group on our website and via social media.  Tell us about what you're up to, where and when you paddle, and we'll be happy to share the information to the wider SUP community. Contact us here. 
Would you like to become a qualified SUP instructor? Maybe just to interact better with your local community, to teach SUP at your school (there are actually NCEA credits available in SUP at Levels 1, 2 & 3),  or maybe to start a paddleboarding school or rental business as a commercial proposition.
NZ SUP has instructor qualifications and business advice, which you can do either via courses or fully online. More information here. 
Becoming a fully incorporated club
If you'd like to progress your group to becoming an established club, so that you can apply for funding for events, equipment, etc, we can assist you with this. Contact us here.